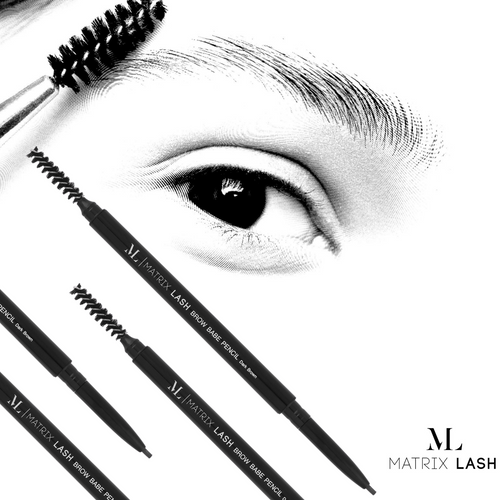 In many women's eyebrow routine, the products used are all pretty much the same: 
1. Eyebrow Pencil to stencil your desired shape
2. Brow Pomade or Powder to fill in any sparse areas 
3. Brow Gel to tame any potential flyaways and lay hairs down
But let's try a new method here; instead of our tried and true brow gel, let's use soap. Yes, soap! You'll need a mist of sorts to activate the soap as well as a soft spoolie to stick the hairs into place, much like you would with a gel. It's a great trick to achieve that brow lamination look, without actually having to commit to an additional trip to the salon or beauty bar. 
This trend emerged back in 2016, but it's actually a tried and tested trick that makeup artists and drag queens have been obsessed with for years. We advise not to use too much water or setting spray, to avoid a lathering effect. Grab our Brow Babe Thin Definer Pencil to carve out your initial shape and fill in any space areas with hair-like strokes. Then use your bar of soap of choice, mist, rub on the product on the spoolie, and glue your brows in place for an all-day fluffy look.
If it were a choice between leaving the house with no pants on and leaving the house with no brows, I think the choice is pretty obvious here...
Eyebrows truly change the frame of the face! Try the Soap Brow trend for yourself with the help of our Brow Babe Thin Definer Pencil and show us your results!